What do you know about entrepreneurship? Do you even know what the word means?
Entrepreneurship Challenge is open at the center. Check this out!
To participate, meaningfully discuss any of the Notes that stood out to you. Respond to any of these questions:
1) How does this tie in with what we learned before?
2) How is this information helpful?
Registration is free to participate and there are only 15 seats being opened at this time. Register here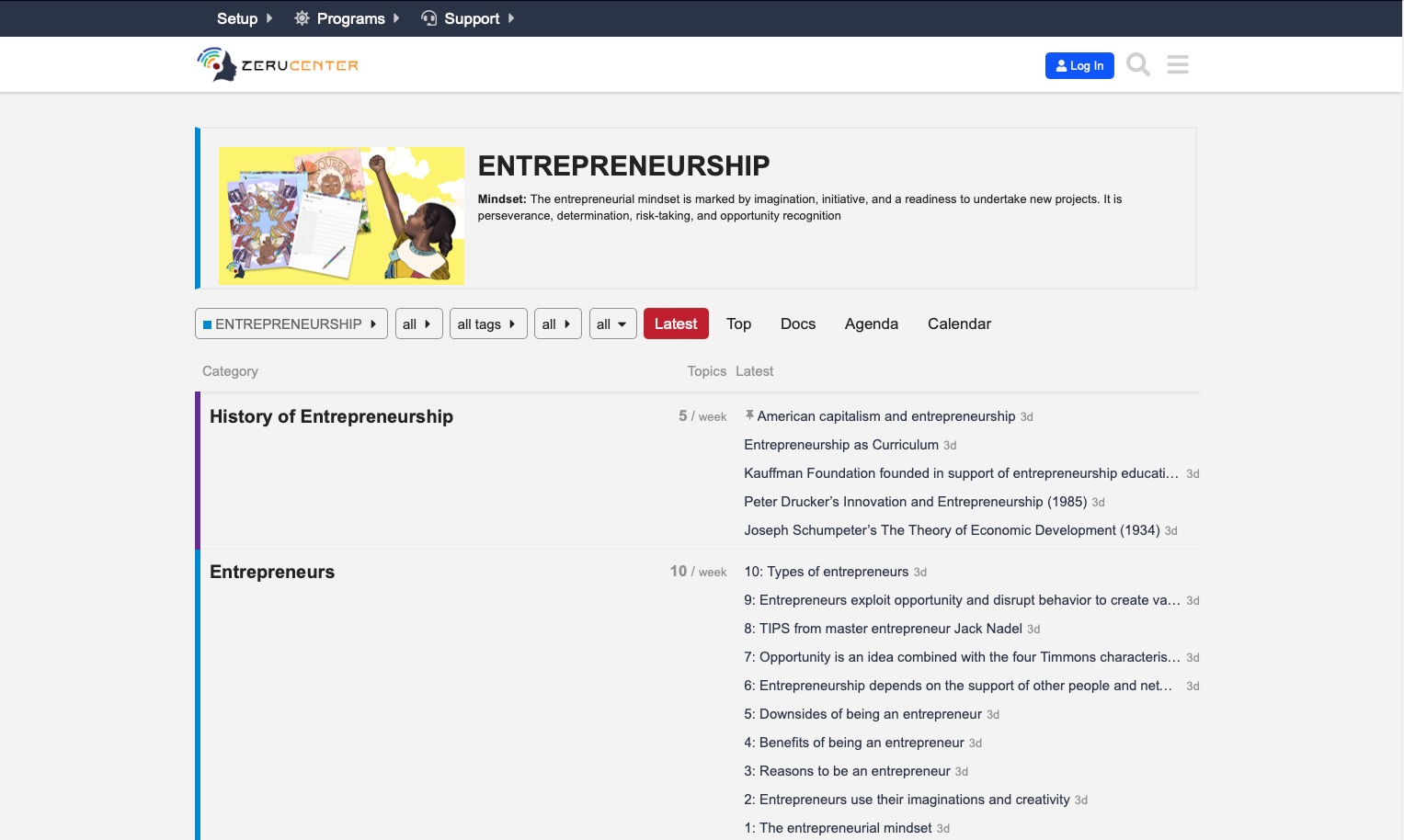 LEADERBOARD UPDATES 
https://zerucenter.com/badges/139/young-entrepreneur